Welcome Parents and Family Members
A Family's Role
As a parent and family member, you are a part of the Bruin Family. Many chapters host family-focused events for you to share in your student's experience. Ask questions, get involved, and engage with us!
UCLA has a vibrant Parent & Family Association that is committed to helping parents and families participate in their student's experience at UCLA. Many Greek Parents are involved in the Parent's Association. We look forward to engaging with you at UCLA family events such as Bruin Family Weekend.
Resources are available to parents in multiple languages and can be found by visiting the UCLA Parents & Family Association's website.
You can also sign-up for the UCLA OFSL Parents Listserv to receive community updates and learn how to get involved.
Recruitment & Intake
Recruitment and intake is a time of mutual selection between students and chapters. Not only do the fraternities and sororities select new members, but your student selects a chapter with which they wish to be affiliated. Recruitment and intake events for all chapters at UCLA are alcohol-free and are held during the academic year. These events differ from chapter to chapter and from council to council. Some events may be formalized large scale events while others are through a series of meet & greets and interviews.
Students who choose to participate in recruitment and intake activities are under no obligation to join a fraternity or sorority. If the chapter extends an invitation to membership, the student can accept that invitation or decline. Please visit the recruitment and intake page for additional information.
Joining
Once a student decides to accept an invitation to join a Greek chapter, they become oriented to the chapter through meetings, philanthropic work, social events, and study sessions. Programs should be structured so as to not interfere with academic responsibilities. During this period, chapters designate new members differently. Terms used include associate member, new member, or pledge. New member education should be informative and fun, therefore physical and mental hazing is not tolerated at UCLA. The University of California, regional/national/international Greek organizations, and the State of California prohibit hazing. Please visit UCLA's anti-hazing website to learn more about hazing and how to report it.
Membership
Membership in a Greek organization is one of the best ways to become involved at UCLA. Many of the Student Government leaders and officers of numerous other organizations are involved with the Greek community. Those members already involved in campus activities can assist fellow Greeks in taking an active leadership role on campus. Not only can members participate in campus-wide activities, but also in many other leadership opportunities within each chapter and the respective Greek councils. Research has shown that involved college students are more likely to graduate and report greater satisfaction with their overall college experience. All Greek organizations are working examples of a democracy in action. This is often the first time that members are responsible for their own activities and living within their means. This provides an excellent opportunity to experience leadership and the responsibility of membership.
Academics
Academics are important in Greek Life, and are stressed by chapters from recruitment to graduation. The resources that Greek chapters can provide include scholarship awards, study sessions, files of materials, and tutoring assistance. Many chapters and regional/national/international Greek organizations recognize and reward their members' scholastic excellence. Additionally, according to retention data, members of Greek organizations are more likely to complete their UCLA degree than their non-Greek counterparts. UCLA's Greek members completed the Spring 2020 quarter with an overall quarterly GPA of a 3.823!
Community Service
Community service and philanthropic projects provide chapter members with the opportunity to support many causes. Chapters support both the local and national charitable organizations from the St. Jude's to the Children's Miracle Network. Greeks work together on projects not only to serve the community but also to foster personal growth and greater unity among the Greek community. The UCLA fraternity and sorority community donates thousands of dollars each year to carious charities throughout the Los Angeles community. On top of that, the total number of hours donated and the total amount of money raised by individual chapters continues to grow every year.
Friendship
One of the most mentioned aspects of Greek Life is the friendship that exists between members of a chapter: undergraduate and alumni/ae. Greek Life promotes the development of close ties between members through living, studying, working, competing and having fun - together. These lifetime relationships go beyond ordinary friendships to become like that of a family.
Social Events
While academic achievement is the primary reason to attend UCLA, there is a time for social interaction. The Bruin Greek community always provides fun activities for its members. Social and recreational activities give you the opportunity to meet a variety of people and to strengthen the bonds of friendship at the same time. Fraternity and sorority functions, date parties and formal dances are examples of these activities. Participation in traditional events, such as Blue and Gold Week, Greek Week and philanthropic events, demonstrates Greek unity and spirit.
NCAA, Club, and Intramural Sports
UCLA is proud to have a strong sports program, and fraternity and sorority members are involved in NCAA sports ranging from soccer, to water polo, to volleyball, and football. Additionally, many chapters participate in club sports and intramural sports offered through the Wooden Recreation Center. The overwhelming participation of the Greek students contributes to its success. In this arena, sororities, and fraternities compete with one another in a friendly environment, uniting under one bond of fraternalism.
Alumni Involvement
Greek alumni/ae play a major role in advising chapters. Each chapter has at least one advisor and many times more which help with the day-to-day operations of the chapter. They meet regularly to provide networking and resources for efficient chapter management. Please sign-up for our UCLA OFSL Alumni Listserv to receive updates about the Greek Community and opportunities to get involved.
Financial Responsibility
Since the inception of Greek-Letter societies, they have been self-sufficient. Each chapter and subsequent governing body collects dues and membership fees from every member. Most groups have a one-time new member and initiation fee, plus quarterly dues. Fees vary from chapter to chapter. Average new member and initiation fees vary by council. While going through recruitment and intake, each student should ask about specific chapter fees and inquire about how their dues are utilized to support the chapter's functions.
Housing
Some of UCLA's Greek chapters provide a unique living situations which allow them to hold meetings, have meals plans, and group living for their members. Students who live in fraternity/sorority housing are provided similar opportunities as students who live in the residence halls and pay room and board fees to their own organization. These chapters vary as to how many members reside in the house and share bedrooms. Off-campus chapters commonly run their own meal plans, either with a paid cook or members themselves preparing meals. Chapter Facilities are privately owned and operated. More information can be found on the Greek Housing page.
Bruin Family Weekend
UCLA Bruin Family Weekend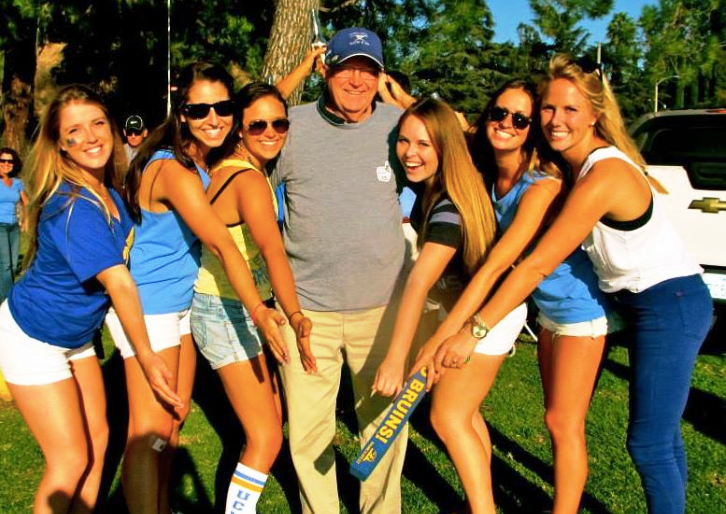 The Office of Fraternity & Sorority Life works collaboratively to promote UCLA Bruin Family Weekend. Throughout the weekend, various events are provided where you get to experience life as a Bruin. There are many exciting programs and sessions planned for you in which our office will take part in. We hope you will take advantage of all of the special activities during the weekend.
More information regarding Bruin Family Weekend 2020 will be shared as soon as it is available. Find more support for Bruin Parents and Families from the Office of Parent & Family Programs.
Friday, October 27, 2023 - Fraternity & Sorority Life Presentation
Friday, October 26th:
8:00 AM - 8:00 PM - UCLA Participation Day:
On Friday, students and their families may spend the day together attending UCLA Bruin Family Weekend's sessions, campus tours, and interacting with various departments at their tables. Be sure to attend our "100 Years of Greek Life @ UCLA: Ask Us Anything" session (more information to come)!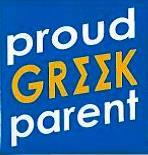 Saturday, October 28, 2023 - UCLA vs. Colorado at the Rose Bowl
Saturday, October 26th:
Attend the homecoming football game at the Rose Bowl for particular organization events such as:
Family Day with your Bruin's fraternity or sorority
Fraternity / Sorority BBQs follow with a bus ride to the Rose Bowl and tailgating with the chapters
Individual chapters will communicate more details directly to their new and current members and their families. Make sure to connect with your student for specific information pertaining to travel and events at the Rose Bowl.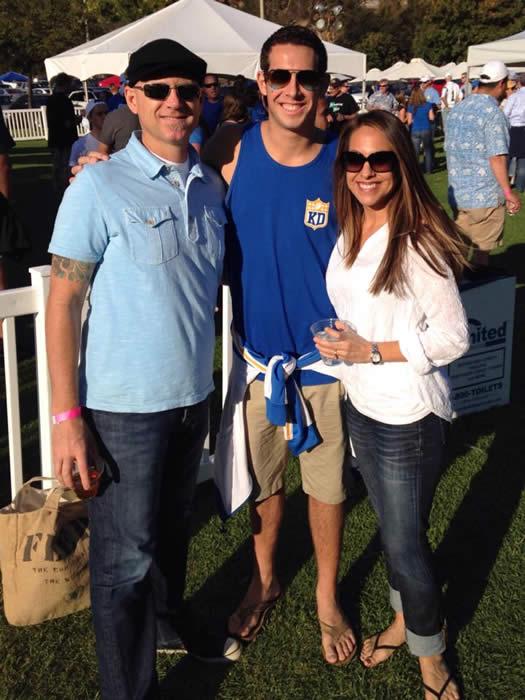 Sunday, October 29, 2023 - Panhellenic Sorority Presents
Panhellenic Sorority Presents:
An opportunity for chapters to introduce their new members to the UCLA Panhellenic community at UCLA. During recruitment at the beginning of the academic year, students going through the process develop friendships with others which could be lifelong relationships.
This day is to introduce their friends and parents to their new sorority chapter sisters. This event may include brunch, tours of the house, and a special ceremony. Presents is an opportunity that allows new members and families to understand the magnitude of the lifelong commitment they are making to their organization.
***Please be sure to connect with your student regarding specific times to plan for your travel at the conclusion of Bruin Family Weekend.
Families may choose to purchase gifts to congratulate their student's achievement/accomplishment. Please feel free to visit the UCLA Store or Westwood Flower Garden.
Chapter and Ceremony Time
TBD
Contact Information
Office of Fraternity & Sorority Life
109 Kerckhoff Hall
Los Angeles, CA 90095-1607
Phone: 310-825-6322
Email: fsl@ucla.edu
Website: fsl.ucla.edu
Contact us: Meet the Staff